Indigenous HR
When we first began working in communities, we were surprised to see that most, if not all, of their HR materials weren't developed for an Indigenous community or organization, but rather were more in line with a unionized organization, non-Indigenous government, or law firm.
This type of HR is generally overly complicated, hard to understand, rules-based, disciplinary-focused, and lacking in alignment with both community culture and organizational culture, making it difficult for employees at all levels to resonate with and follow. For better or worse, the language and words we use can be very powerful and sets the stage for the type of relationships we have (be they one-to-one, or employer/employee). To illustrate, in reviewing one community's HR policy, we noted the following word counts:
Shall: 562 times
Termination: 113 times
Discipline: 39 times
This isn't how people normally communicate with one another. We feel that Indigenous organizations can create practices and ways that align with their traditional culture and belief system, while being compliant with applicable legislation and driving performance and behaviour in the way they intend.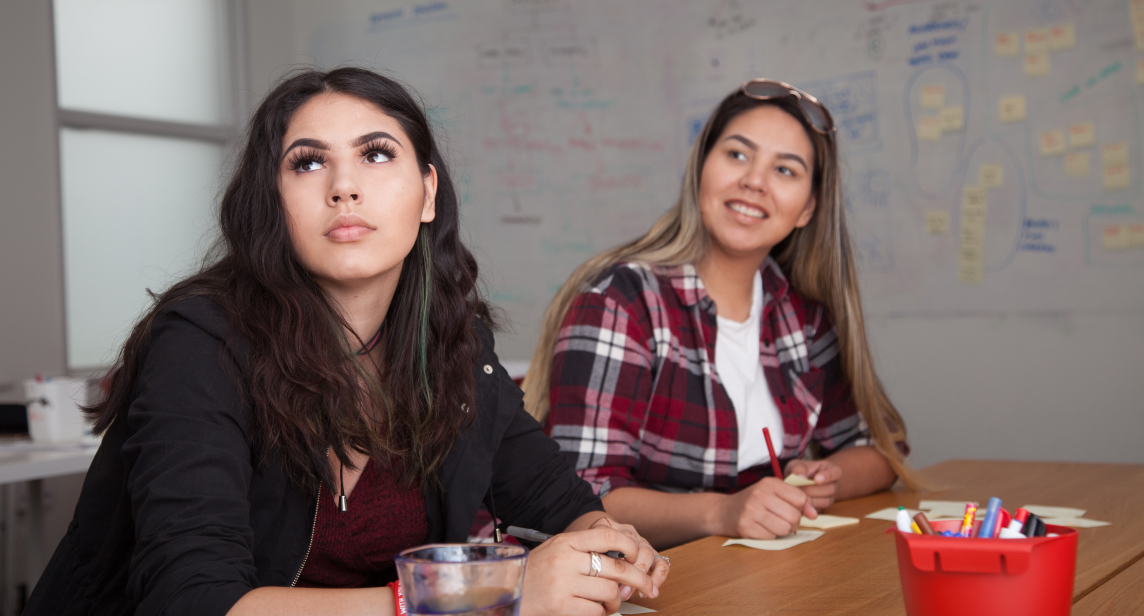 Why Partner with JoutaHR?
We do it differently!
Over the years, we've developed many HR programs and processes and are confident that they're more effective and aligned than the ones we found. We know we can help raise that bar even higher to create meaningfully aligned practices – practices with heart, courage, and a sustainable (or better) tomorrow in mind. To do so, we need your help – and we believe you need ours. We have the HR knowledge and expertise, and you bring the Indigenous community, experience, and cultural perspectives. The possibilities of this partnership are limitless!
Storytelling
Our process begins with getting to know you through storytelling and listening. With permission from the Elders, we work to take traditional community stories, beliefs, and experiences and put them into HR practice. For example, in facilitating a workshop with people from different communities (all with varying cultural practices), we discussed how they could create an orientation program that would be in alignment with their community and organizational culture. These were some of the ideas they came up with:
Creating a buddy system based on the Fox & Coyote. The Fox (symbolizing wisdom and guidance) is the experienced employee who helps guide the new employee, the Coyote (a trickster who sometimes breaks the rules and learns from his adventurous mishaps). Coyote is often accompanied by Fox, who tends to help Coyote when his curiosity and mischievous ways land him in troublesome situations. While this specific story didn't and won't resonate with every community, we invite you to consider what does for yours
Hosting meetings with Elders and team members
Providing a newsletter introduction of new team members to everyone in the community
We've been told that Jouta puts the heart back into human resources. With your help, we can bring your traditional stories to life in ways that make sense for your workplace today.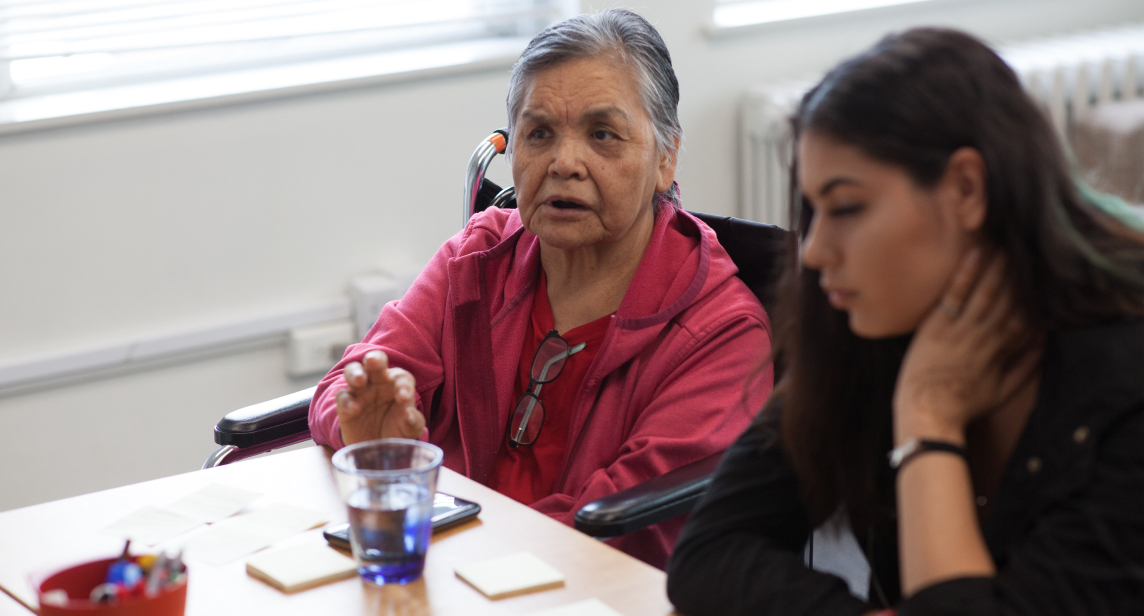 Jouta's Experience in the Indigenous Space
We began working in the Indigenous space in 2008. Since that time, we have worked with more than 100 communities and Indigenous organizations.
Throughout hundreds of projects, we have:
Developed 40+ comprehensive workplace/HR policies, which we prefer to call Practices & Ways — another way we support communities to indigenize their HR practices and align to their unique culture. We frame these from both an employee perspective (employee handbook) and a manager perspective (manager handbook/toolkit)
Delivered foundation programs, a strategy we developed to support communities to establish the foundation for organizational structure, role clarity, and performance management
Designed and implemented performance management programs
Conducted countless HR assessments, in which we analyze the overall HR infrastructure of organizations and provide them with a customized HR dashboard that they can use immediately and into the future. Where applicable, these assessments often include assessing the structure, experience, and skill level of the current HR team, and determining where mentoring/coaching may be needed
Spent hundreds of hours advising managers on numerous employee issues
Coached and mentored HR practitioners
Designed and facilitated internal training for dozens of communities
Conducted one-to-one meetings with hundreds of employees
Facilitated 360° reviews for several senior employees
Developed other specialized HR tools, including mentoring plans and communication plans
Created 20+ compensation plans and accompanying administrative guides
In 2016, 2018, 2020 and 2023, we designed and administered the AFOA BC First Nations Salary Survey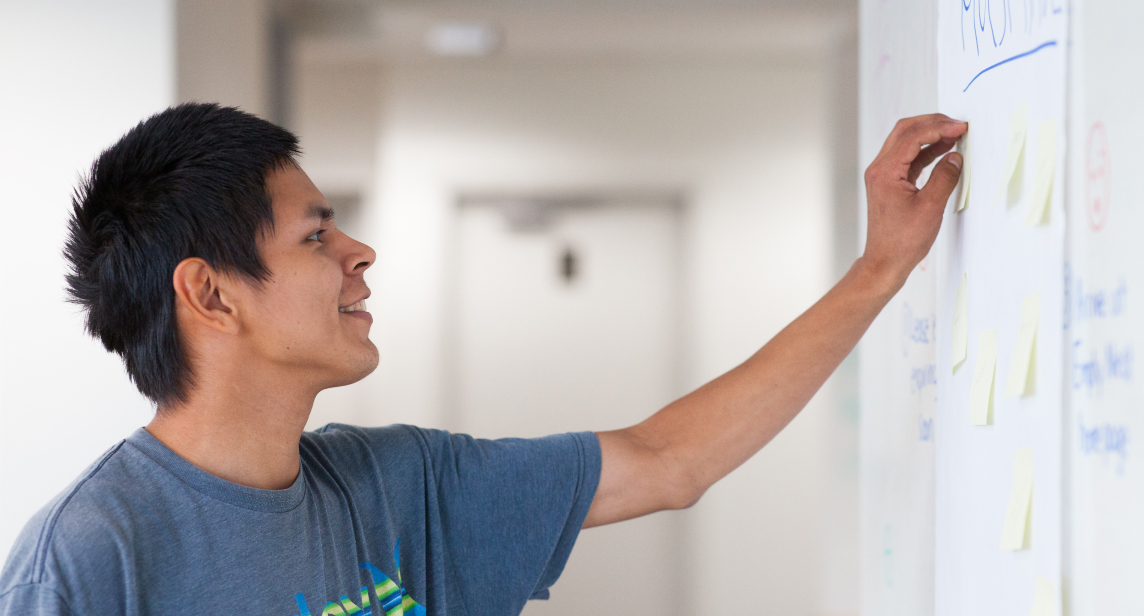 Top Indigenous HR Articles
"Excellent overview of Topics!
100% of participants agreed!
This workshop fulfilled their needs and they would recommend it to their colleagues."
New Relationship Trust
What separates Jouta from the others is their approach – they really do listen and treat indigenous client issues like a journey that not only looks at the mainstream and non-indigenous best practices but finds ways to embrace and integrate indigenous values, perspectives, and traditions unique to the client and the situation.
Crowe MacKay LLP
Any time I am working with a client and they raise a Human Resources concern, I always refer them to Jouta.  Having seen their many in-depth presentations at AFOA BC and spoken to them myself over the past 8 years, I know they are knowledgeable in their field, have a wealth of experience with Indigenous communities and actually care about their clients the same way I do.  When it comes to HR you want to make sure you get it right, it's not something you can always do on your own.
Tla'amin Nation 
I've worked with Cori and the Jouta team both as the President of AFOA BC and as an elected leader of Tla'amin Nation. Cori has generously made herself available to provide sage HR advice during some challenging situations. Her team at Jouta has also assisted in carrying out staff engagement, performance appraisals and evaluation frameworks. Cori is a gifted presenter and has been a loyal supporter of AFOA BC. I recommend Jouta to anyone seeking HR support and expertise.