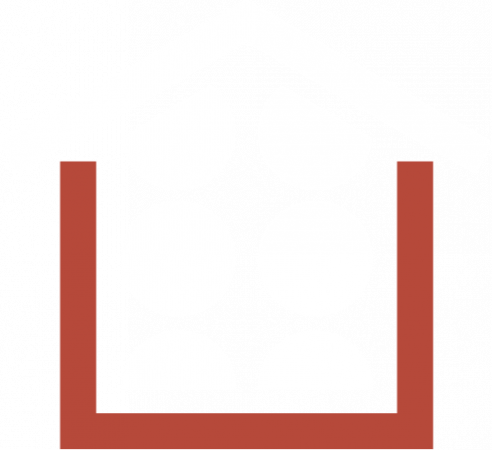 Culture
Workplace culture reflects everything from recruitment to termination, and everything in between – including vision, mission, purpose, values, roles and responsibilities, work environment and symbolism, all of which must align to create an ideal structure.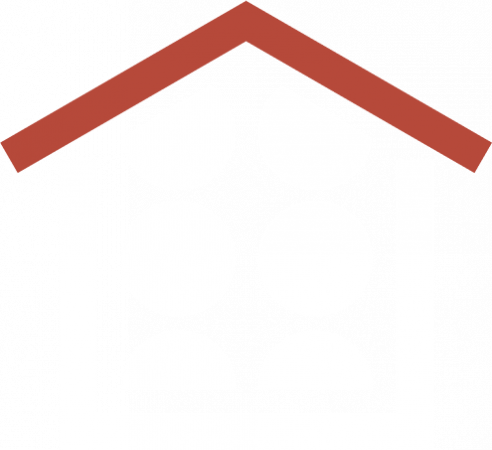 Protection
Just as you insure your business against external threats, an investment in HR can help protect you (and your employees) against threats that are within your control. These include legislative threats related to the employment of people.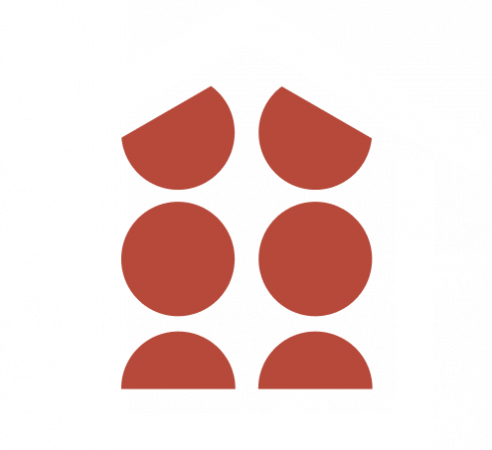 Productivity
Performance is the goal! The role of HR is to put systems in place that increase productivity to enhance overall performance. This is only possible when the right structure is in place and everything done within the organization aligns to it.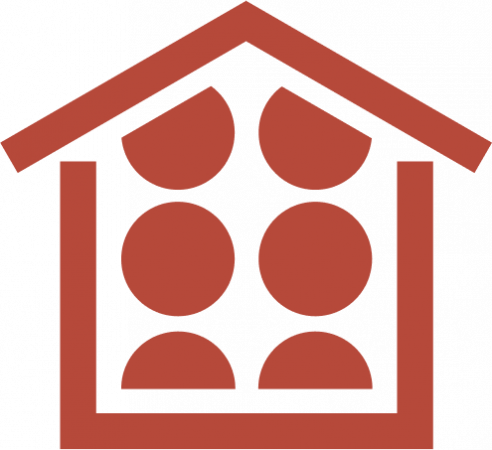 Organizational Performance
The outcome and actual results of your organization's efforts. When you combine an aligned culture and strategy with compliance and the solid performance of your teams, you set your organization up for optimal success.
Jouta's 17 Areas of Focus
Over the years, in working with business owners, leaders and HR consulting professionals, we found that there was no common understanding of what HR is. To address this, we developed the overarching themes of Culture, Protection and Productivity, and the 17 areas of focus that align with them.
Culture (1–5)
Workplace culture is the character and personality of your organization, and drives everything from recruitment to termination, and everything in between. It includes vision, mission, purpose, values (your why, what and how), roles and responsibilities, work environment, norms, and symbolism – all of which must align to create an ideal structure. Every organization's culture is different – the key is to define yours and align everything to it. Try our complimentary HR health check.
1. Organizational Identity
Clarifying your identity as an organization is an intentional process that answers who you are, why you exist, where you're going, what you offer to your customers/clients/members, and how you uniquely do it. It addresses your core purpose and focus and that which you intend to achieve and/or become. This, in turn, helps solidify your culture, the aspects that uniquely and specifically represent who you are.
2. JEDI (Justice = Equity, Diversity & Inclusion)
JEDI, in this context, refers to organizational support and promotion of a proactively and systemically respectful workplace, including anti-racist, anti-discriminatory and anti-harassment ideas, policies and procedures at a systemic level. It's about ensuring that all employees – regardless of Human Rights prohibited grounds, or any other life experience/background – have equitable, fair, and respectful opportunities for positions, pay, promotions, professional development, and overall treatment in the workplace.
3. Communication
Sharing the organizational intention, successes, challenges and opportunities with employees. Ensuring that employees know how best to support the overall success of the organization. Soliciting and listening to the ideas and concerns of employees in order to build strong relationships and strengthen the organization.
4. Organizational Structure
How all teams within an organization work together as one to achieve the strategic goals.
Workforce Planning
Working with leadership and management to evaluate current and future staffing needs, succession planning, new role creation and/or downsizing, etc., with the goals of both supporting the strategic direction of the organization and ensuring that the right people are in the right roles at the right time.
Roles and Responsibilities
Clearly defined and outlined such that employees understand their roles and what's expected of them. Ensuring they understand what success looks like in their role, how to achieve it, and how their day-to-day activities connect to both the department's goals and the organization's overall intention. This also involves the development, maintenance and communication of job descriptions or profiles.
5. The Roles of Leadership and Management
Although the respective roles of leader and manager are typically carried out by different individuals/positions, depending on the organization, both may be performed within a given position, to lesser or greater degrees. Regardless of organizational size or structure, it's important to define and clarify what encompasses each of these critical categories of responsibility, and then build in mechanisms to hold respective individuals accountable.
Protection (6–11)
Just as you insure your business against external threats, an investment in HR consulting helps protect your organization (and your employees) against threats that are within your control. These include legislative threats associated with the employment relationship.
6. Legislative Knowledge
Legislation
The balancing act of staying current and in compliance with Employment Standards, Canada Labour Code, Human Rights, Privacy (Federal and Provincial), Revenue Canada, WorkSafe BC or provincial equivalent, and Common Law, as they pertain to your organization. Knowing when to engage legal assistance, if required. This includes the knowledge required to develop documents that require compliance and could have a legal consequence, if not handled effectively (e.g., disciplinary and termination processes and documents).
Employment Agreements
A contract of employment usually defined to mean the same as a contract of service. Sets a mutual expectation and mutual agreement between employer and employee.
7. HR Performance Metrics/Annual Review
Metrics are the measurement of an organization's HR activities and overall return on investment. HR performance metrics address how it will be known whether a program or process has been successful. When creating or changing any practice or process within an organization, it's important to not only determine what success looks like, but also to be clear on why it's being done in the first place.
A component of performance metrics overall, an annual review of basic HR practices ensures that all practices are still compliant and supporting the needs of the organization, and typically/ideally involves an annual meeting with employees.
8. Total Compensation
Total compensation is a structure, plan and process that aligns to the overall compensation philosophy (i.e., how compensation is used to attract, retain, and motivate people) of the organization, and ensures consistent administration of the compensation plan. Total compensation can include base pay, leave over and above required minimums, group health benefits, income protection benefits, retirement benefits/pension plans, employee assistance programs, and general perks.
9. HR Records & Systems
As an HR consulting firm, record keeping involves the appropriate maintenance and safeguarding of employee and employment records, both physical and electronic. It includes items required by law and those required to manage the overall employee relationship. It excludes anything that has not been communicated to/shared with the employee.
Leave Management
A significant aspect of HR records is leave management, which involves the proper and efficient tracking of vacation, sick, overtime and any other leaves. With a strong absence management program in place, managers understand how to address attendance concerns with staff and do so in a consistent manner.
10. HR Policies & Procedures
The development of key policies, procedures and practices that align with organizational culture and goals, and which are communicated clearly to new and existing employees. Consistent and timely support of practices (ideally in an employee handbook) by leadership and management is critical to the overall success of an organization's execution and adoption of its policies and procedures. Equally crucial is the consistent relaying of procedural guidance to managers (ideally in a manager handbook), which ensures that practices are administered and upheld in a consistent, fair and equitable manner. When developed in line with organizational culture, these can be two of an organization's most powerful communication, accountability and training tools.
11. Health and Safety
This involves the development of legislatively compliant occupational health and safety policies, procedures and/or an overall program, in conjunction with an organization's Health and Safety Committee and/or representatives, as required and applicable (depending on size and nature of the organization). This also includes ensuring continued focus on maintaining an overarching culture of health, safety, and wellness, both physical and psychological (which extends beyond legislation).
Productivity (12–17)
Productivity is about developing and implementing systems that improve or enhance overall performance. This is only possible when the right structure is in place and everything within the organization aligns with both it and your culture.
It's also about ensuring employees are fully utilizing the systems you invest in. If they're not, the investment isn't being maximized.
12. Recruitment and Selection
The overall process of recruitment is about developing and implementing a strategy to source qualified candidates for both current and future vacant positions. Selection is a key component of recruitment and involves the process of shortlisting qualified candidate(s) to interview, assess, and subsequently make an offer to.
13. Onboarding and Orientation
The process by which a new employee is oriented to the "world" of a given organization. This is when the employment and organizational material, including culture and values, is reviewed in detail with the new employee. This process is often guided and managed by HR (and/or leadership), but ideally involves a team of people, including managers, supervisors, and co-workers, as applicable. Through a sound and solid onboarding and orientation process, new employees acquire the necessary knowledge, skills, and abilities to do their job, and are set up to succeed.
14. Managing Performance
Managing performance is a continuous process that includes systems and processes developed to ensure individual goals and objectives are being set, measured, and attained. This ultimately assists in moving the organization towards meeting and exceeding its goals and objectives. It also provides employees an opportunity to develop themselves, both professionally and personally.
Additionally, managing performance involves building processes to support employees who are struggling with their performance to improve and/or develop, with a focus on aligning the improvement/development with the organization's culture and values. It is ideally an empowering process involving an action plan, as well as clearly communicated consequences of not meeting expectations.
Coaching and Feedback
Coaching and feedback are two of the most important management responsibilities, in terms of ongoing performance management, support and guidance.
Providing feedback as soon as conduct occurs is one of the best ways to reward positive performance, show value and appreciation, and address issues that need to be corrected or improved. In the case of positive feedback, failing to provide it may demotivate employees and make them feel devalued. Failing to provide negative (or constructive) feedback may increase the likelihood that inappropriate or ineffective conduct or performance may continue.
Stay/Exit Interviews
Stay interviews are designed to help organizations learn what keeps employees working for them and where improvements may be required.
Exit interviews are conducted when an employee voluntarily leaves the organization, in order to understand the reasons for and factors involved in the employee's decision to leave. While this information is ideally gathered/known before an employee leaves through activities like stay interviews, the intent is to determine whether aspects of the organization should be changed or improved to support overall retention. To be most effective, they are conducted by an impartial party (i.e., not the employee's manager).
15. Change Management
Change typically results as a reaction to specific problems or opportunities an organization is facing, based on internal or external circumstances. That change can be amending a small practice or creating an entirely new one or anything in between. The goal of change is to improve the organization by altering how work is done and is often accomplished through processes, systems, organizational structure, and job roles. When change occurs or needs to occur, it's necessary to manage it strategically and operationally, developing a plan to minimize or manage the potential or planned impact on employees.
16. Continuous Learning/Professional Development
Development of procedures related to as-needed professional development opportunities or a program to support an overarching culture of continuous learning. In either case, it involves communicating and providing an appropriate amount of investment and offering reasonable support for training and development needs. It is also important to ensure that the communication and delivery of procedures/programs are fairly and consistently applied across the organization and that training meets both the organization's needs, as well as the unique and diverse needs of individuals.
17. Teambuilding
Specifically focused teambuilding practices and events are intended to motivate employees to work cohesively/break down siloes, to understand collective strengths and unique skills as well as individual/departmental challenges, and, overall, to learn how to collaborate and communicate more effectively. They also facilitate appreciation and respect for the ways employees are both different and similar, which celebrates diversity and fosters inclusivity.
"The presentation surpassed my expectations, taking away several ideas – Best PD ever!"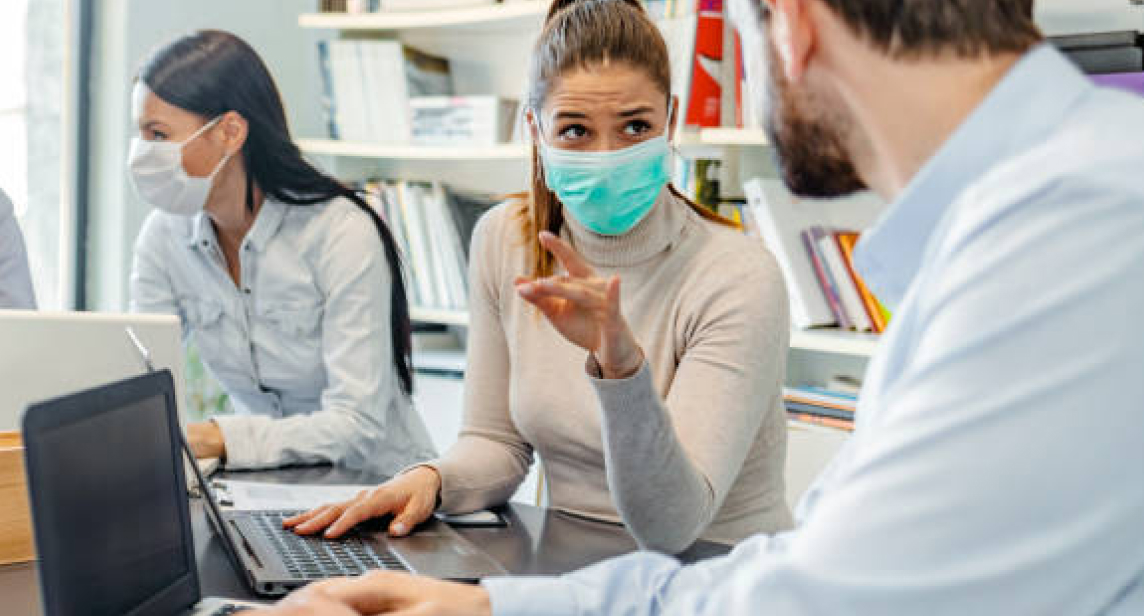 Securing the knowledge and support you need, at the level of investment that's right for you.
Rather than hiring one HR consulting professional to meet/address a broad range of needs/challenges (which can be difficult to do), you get a team of experts who've worked extensively with numerous diverse clients – all within your budget.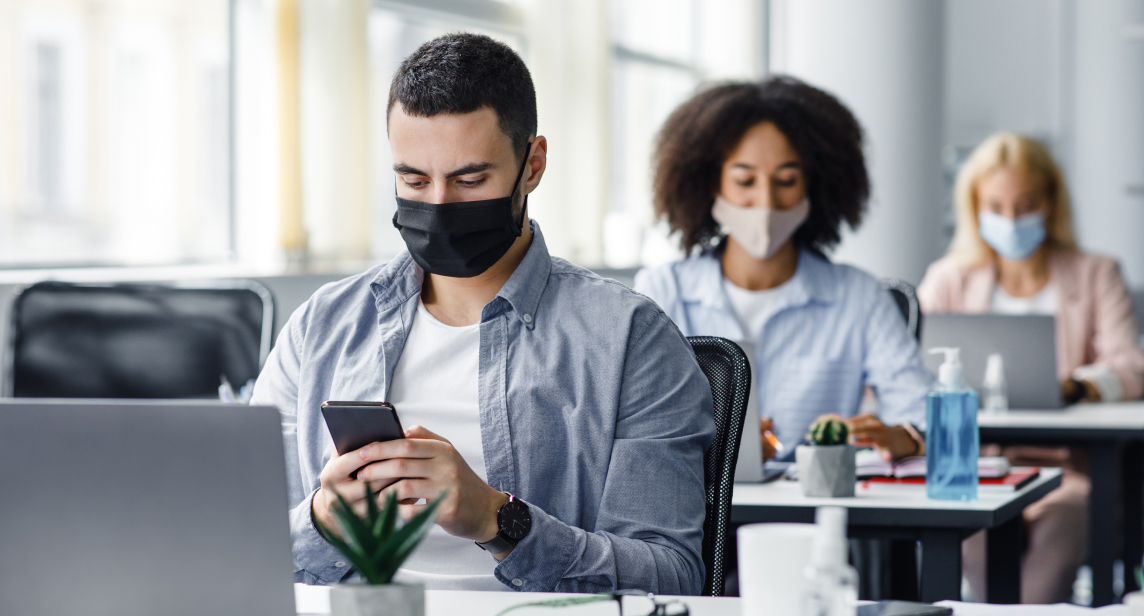 Through a combination of HR, business, and human-centered lenses, we look wholistically at your organization and don't carry out our work in isolation – nor give you 'off the shelf' solutions. We then apply our HR consulting expertise to meet you where you are and support your business. That means we'll never give you a traditionally corporate solution if you're a progressively innovative small business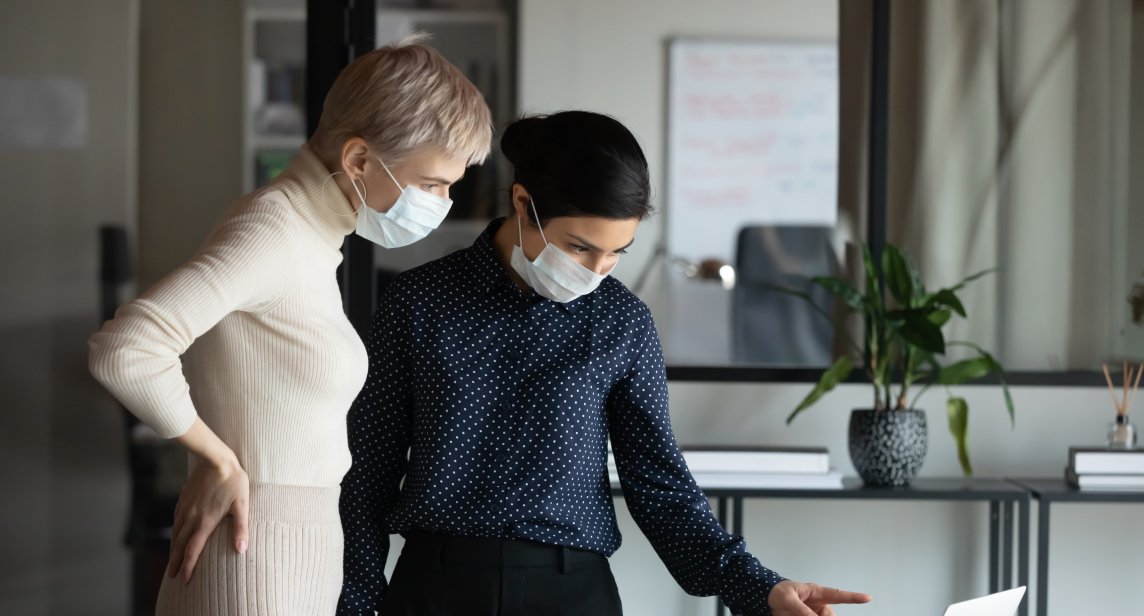 Every organization of every size needs HR infrastructure. Yet, many don't know where to start or they try to implement something that's bigger than or not aligned with who they are. Outsource what you don't have in-house expertise for, what you don't have time for, and/or what keeps you up at night.
When should you outsource?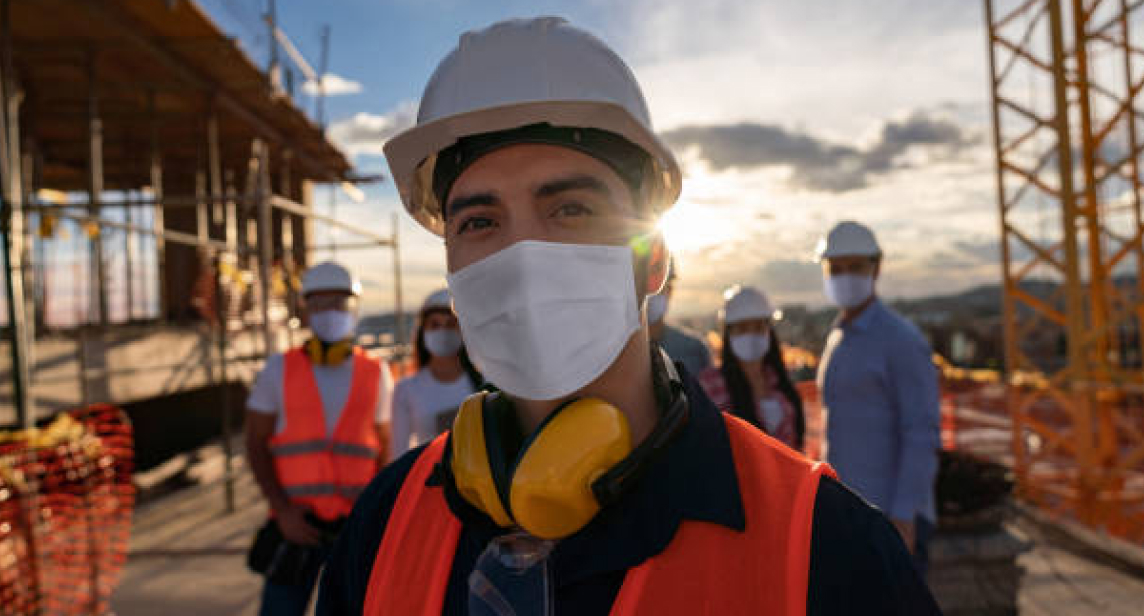 Many employers wait until something's broken, they're spiralling out of control, at a complete loss, or they took misguided action and now need damage control. An ideal approach is much more proactive and lays the groundwork so you don't get to any of those points.
Maybe you're in start-up phase, you're growing and evolving, or you need to downsize. In any case, having sustainable and consistent practices in place will support your actions, accountability, performance, and retention.
Michael Smith Health Research BC
It has been wonderful to be able to call on the Jouta team for assistance with a range of HR projects, from strategic to operational. Our experience has been that team members ask the right questions to determine what's needed, approach their work with care and sensitivity, communicate regularly on progress, and are committed to delivering for their clients.
St. John's School
We have used the services of Jouta and in particular, Sheri Kashman for the last 2 years. As we don't have a full time HR specialist, Sheri has been able to help us "fill in the gaps" by working on specific projects like updating our performance management system, creating a structured pay grid for our administrative staff members and reviewing job descriptions. Sheri has been very responsive to our needs and completed her assigned projects in a timely and professional manner. We will continue to utilize the HR services of Jouta as we continue to move forward in professionalizing our HR policies and practises.
Top HR Consulting Articles
Looking through the Jouta lens, we give you our perspective on the things that matter.